Mrs Mary Chuck - Chair of Governors
I have worked with Brook Acre School for thirty years, building the first links with what was then Padgate High School, and have served on the Governing Body for around twenty of those years. There have been so many changes over that time – in education and in the school - and it has been a wonderful journey, being involved with all the improvements over that time. It is now a very special place in which to play a part.
The skills I bring to the Governors are those I learned in twenty years of secondary school leadership and management. They range from child protection awareness, appointment procedures and HR knowledge through to school budget management. In the spare time I have, I enjoy the keeping as fit as possible, writing poetry and painting in watercolours and acrylics, and spending time with family, including 4 grand-children who have kept me well-informed about changes in schools – but those interests are kept well away from Brook Acre!
I have no interests which conflict with my roles at Brook Acre, but I do keep broadening my mind as a Trustee of the Wordsworth Trust in Grasmere.
Mr Chris Smaller - Vice Chair
I have been a Governor at Brook Acre for 4 years now and thoroughly enjoy the role of helping the School on its journey towards an outstanding assessment.
Previously, I worked for nearly 43 years in Branch Banking in the UK, starting in Grimsby, Lincolnshire, then via offices in Leeds and Bradford, Ellesmere Port, Warrington, Crewe and Tarporley, achieving the role of Branch Manager along the way. This was a very rewarding career as I watched banking change from handwritten ledgers through to full computerisation and gave me a good range of experience in personal and business finance.
Upon retirement from the Bank, I took on the role of Bursar at an Independent School in rural Cheshire, and there learnt much about the way the finances of a school work.
Retiring from that about 6 years ago, I am now a full-time grandfather (and taxi-driver!)
I am proud of the progress which has been achieved by the Head and Teachers in recent years and I can see clearly from statistics that the results pupils achieve at Brook Acre are second to none in our Town, giving them a good foundation for their future education.
I have no business or pecuniary interests which conflict with my role at the school.
I have no Governance, or similar, roles in other institutions.
I have no relationships with the school, with other governors or with the school staff.
Miss Jo Holmes - Headteacher
I have had the pleasure of spending my entire career as a teacher at Brook Acre Community Primary School. I started at the school as a new teacher in September 2005 and have watched the school grow on an immense journey of school improvement.
I was born and grew up in a very quiet and beautiful part of North Wales. I didn't always find school life easy and knew from a very young age that I wanted to make a difference in education. After relocating to Warrington 11 years ago to start my career, I still often go home to the peace and splendour of the Welsh countryside.
I am extremely proud to be the headteacher of Brook Acre. I, along with a dedicated team of teaching and support staff, bring passion and commitment to ensure each child at Brook Acre achieves the best possible outcomes and gains the skills, drive and enthusiasm to become a life-long learner with a positive future ahead.
Mrs Hannah Andrews - Staff Governor
I am a Teacher Governor at Brook Acre CP School. I have been a teacher at Brook Acre for 9 years and have enjoyed being a governor and Chair of the Curriculum Committee for 4 years. As well as being a teacher at the school, I live locally and have a young family therefore; I have a vested interest in the local community as a whole. My role as part of the Senior Leadership team at Brook Acre has meant that I have enjoyed the School Improvement aspect of being a governor. I have a secure knowledge of school data, improvement priorities and an understanding of local as well as wider educational issues. This enables me to reflect on the school's position alongside other governors and to support and celebrate the development of the school.
Mrs Joan Bennett - Staff Governor
My name is Joan Bennett and I am the Business Manager and a member of the Senior Leadership Team at Brook Acre CP School where I have worked for 25 years. I initially became a non-teaching Staff Governor in ???? because I wanted to find out more about the way the children of Brook Acre are educated and to play a bigger part in the strategic development of the school.
My role as Business Manager means that I am responsible for the day to day running and monitoring of the school budget so I feel I can offer the necessary expertise and advice to the Strategy Committee, of which I am a member. I also work closely with the Headteacher and the Maintenance Officer regarding new building projects and the general maintenance of the school which, as a member of the Site & Buildings Committee, is very useful. As part of the Senior Leadership Team, I have gained a much wider understanding of curriculum matters which I can now bring to the Governing Body as a member of the Curriculum Committee.
Drawing and painting have always been hobbies of mine and before moving to Brook Acre, I was a Carpet Designer at a local firm in St Helens. It was therefore an obvious choice to become the Link Governor for Art & Design and Design Technology. I meet with Subject Leaders on a regular basis and observe lessons when possible.
The role of School Governor is very challenging and can be quite demanding at times but it is very rewarding, particularly when you see what a difference a well-run school can make to a child.
Mr Ivor Sobers - Parent Governor
Name Ivor Sobers
I have worked for the LA for over 15yrs as a Sports Development Officer. Part of my duties was supporting sports in schools. I am very familiar with the National curriculum and the delivery of sport in schools.
I am in interested in Brook Acre because my granddaughter attends the school.
Mr Paul Brown - Parent Governor
I have worked previously with children with severe learning difficulties and emotional/behavioural issues in children's homes for 8 years in addition to 3 years working for the police as a pcso. I am now on the committee of the Warrington branch of the national autistic society and have a keen interest in special needs especially autism.
I am currently the school link governor for SEND and meet regularly with the inclusion coordinator to discuss provision for and outcome of children with Special Educational Needs and Disabilities (SEND).
Why Brook Acre?
I decided to become a governor at Brook Acre as my daughters have attended this school since January 2007, so feel like a close association to the school
Any business or pecuniary interests? None
Any Governance, or similar, roles in other institutions? None
Any relationships with the school, with other governors or with the school staff? None
Mr Andrew Moorcroft - Co-opted Governor
I am currently the Principal at Beamont Collegiate Academy which is the local high school and we take many students in from Brook Acre each year. I have worked in education for the last 18 years. The transition to high school is becoming more and more important so links between phases are essential, hence my decision to join the governing body at Brook Acre.
I have worked as a staff governor at 3 schools I have worked at; I am an ex-officio member of BCA's governing body and I am currently Vice Chair of governors at Meadowside primary school after spending the last 18 months as Chair of the governing body.
Mrs Lynn Bristow - Associate Member
I have lived in the North East of Warrington for thirty years. It is where I brought up my family. I have strong links with a local church and it is important to me to contribute to my local community. I was a secondary school teacher for twenty-nine years, which has given me a keen interest in education. Over the years I have participated in voluntary work for the Youth Justice Board and the YMCA as well as helping with adult literacy classes. I hope to use all my educational and voluntary experiences in my role associate member of the governing board of Brook Acre Primary School. In my spare time I enjoy reading, singing, learning to play the clarinet and walking with the Ramblers Association.
I have no business or pecuniary interests.
I am not involved with governance at any other institution.
I have no relationships with the school, or other governors or school staff.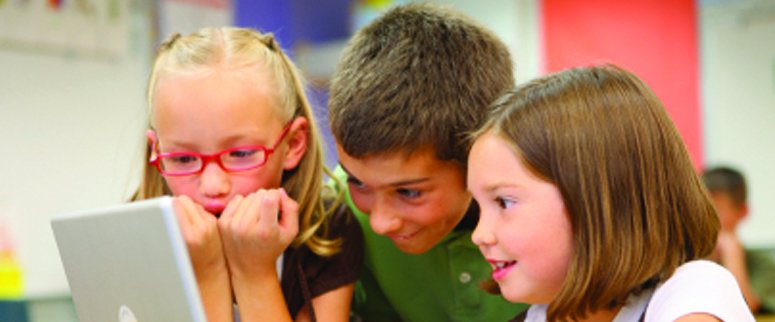 Mrs Kate Harrison - Associate Member
Hello my name is Kate Harrison. I am a curriculum governor here at Brook Acre and i am linked to the Computing Curriculum within the school. I enjoy going into the classrooms and seeing how the children use the different types of computer systems we use.
I have been a parent governor at Brook Acre for 4 Years. Many of you will already know me as a TA in the nursery class.
As a parent myself to two children one of which has just gone off to high school and the other here at Brook Acre i understand the importance of a good school and being able to be part of this is what drives me to be a governor at Brook Acre.
Miss Cheryl Watkins - Associate Member
My name is Cheryl Watkins. I currently work as a TA at Brook Acre CP School and have enjoyed doing this for 4 years, before that I was a mid day assistant for 2 year, here also at Brook Acre.
I have been a parent governor for 3 years and for the last 12 months I have been an Associate member. I currently sit on the standards and curriculum link committee.
I am a parent of two young children myself, one of whom attends Brook Acre and the other that has recently left for high school. I understand, and feel very strongly about, the importance of every child having the very best education with a strong structure from staff, who have the drive to provide the highest and best quality teaching. I believe that happens here at Brook Acre, and feel privileged to be a part of this.
I am employed as a TA at the school.
I have no other business or pecuniary interests in the school.
I sit on the committee of a local football club, as the school liaison officer and coach two teams within the club.
Miss Vicky Bennett - Associate Member